ELENA KUSCHNEROVA - master classes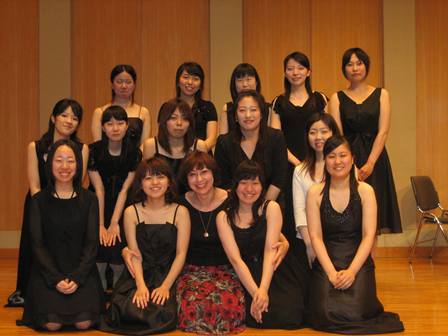 Apart from her own concert performances, Elena Kuschnerova offers master classes on all continents. She pays most attention to creation of differentiated sound, development of musical vision, choice of the repertoire, stage appearance, psychological training.
Master classes in Elena's home city Baden-Baden in South-West Germany offer an adder touristic value as the city is an important cultural center hosting the second-largest concert hall in Europe, Festspielhaus, as well as the Johannes Brahms' house-museum, is situated at the feet of the picturesque Black Forest (Schwarzwald) mountains and is within a 40 minutes drive from Strasbourg (France), another major attraction. There are possibilities of inexpenseve accomodation in the area.
Individual coaching with a stay in Elena's landhouse just outside Baden-Baden is also possible.
---
---
---
---
Master classes 2012
Elena Kuschnerova class at Herbst-Korrespondenzen
Baden-Baden, 28 October – 4 November
Contact: ekuschnerova(at)gmail.com
---
---